Our Mission
We stay connected to our Latin roots by sourcing our ingredients from their native land: Peru. Our ingredients are organic, gluten free, non-GMO, vegan, traditionally grown, and processed through fair-trade practices supporting local Peruvian farmers and sustainable farming. Ethically sourcing makes our heart and body happy. Our tiny bubbles make a big impact!
From Mama Earth to Llama Mama, we want you to channel Peruvian superfood's natural power while knowing that not only are we good for you, but we are good for all!
Growing up, Venezuelan born and raised, Francesca always knew she wanted to dedicate her life to helping others improve their health. She discovered the power of food by first exploring its connection to her own health. It was then that she decided to study nutrition and dietetics, carrying out her higher education studies at the University of Navarra and Hong Kong University. From then on, Francesca has specialized in mastering the knowledge of how food affects children with autism, hormonal disorders, and autoimmune diseases. As much as she liked helping individuals, she realized that more people could benefit from nutritional knowledge, and she wanted to find a way to help on a larger scale…. enter Zani.

A successful entrepreneur, Zani was born to a Peruvian mom and spent her childhood heavily influenced by her Latin roots. Having been diagnosed with epilepsy at 12, she understood the important relationship between functional health and overall well-being at a young age. After 20 years of living in a fast-paced NYC pushing the boundaries, there was that final episode that made her want to slow down and focus solely on her health. That's when she was introduced to Francesca, who taught her about the powerful impact food has on our bodies. Together they combined Francesca's expertise and Zani's personal experience to become the perfect business partners.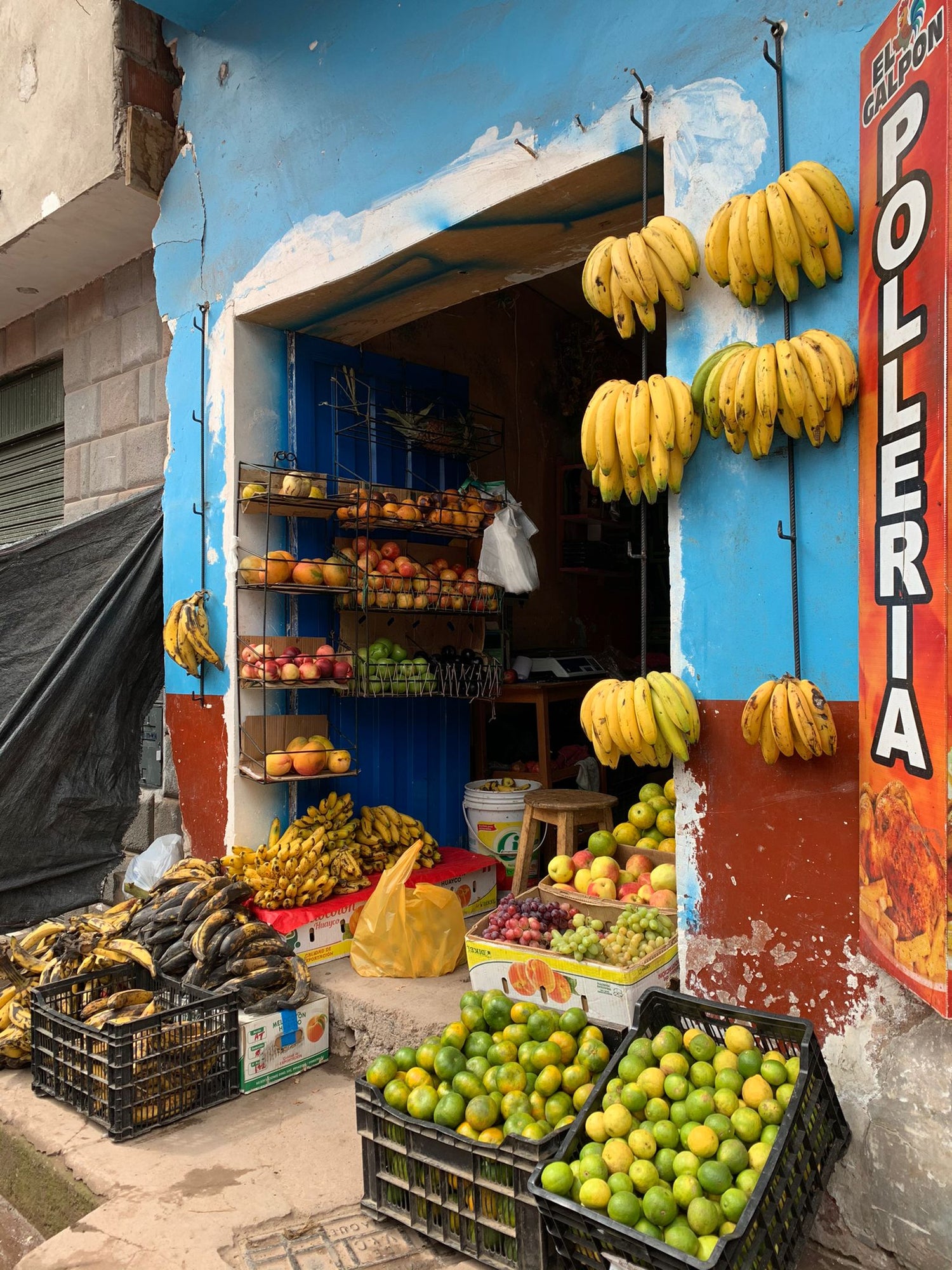 We are driven by and for small communities.
Llama Mama sources from local farmers and we are committed to protecting biodiversity and native food knowledge of Peru.
Peru's natural pantry is broad and deep, stocked by extreme ecological and cultural diversity. In fact, the country's diverse geography includes 28 of the world's 32 climate zones, which helps explain the abundance of superfoods. Not only that, but we also have the second largest Amazon forest on the planet-which combined with Brazil, makes up 70% of the planet's total biodiversity. That's no joke!